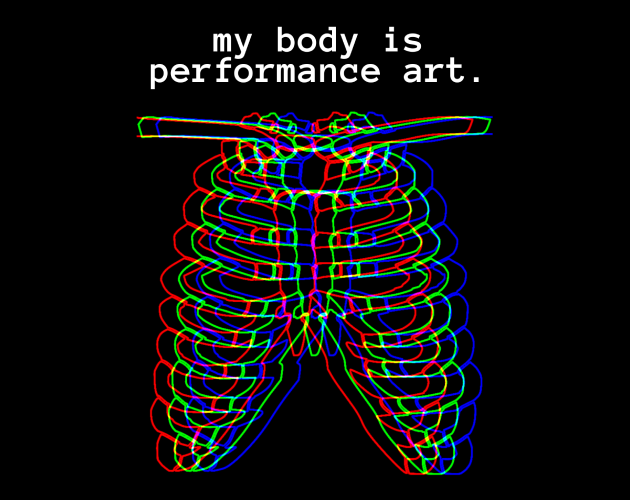 my body is performance art.
your body is performance art,
but it does not belong to the world.
it belongs to you. remember.
---------------------------
"my body is performance art." is a collection of 30 poems written throughout the month of april as part of the "escapril" challenge.
much of it is about my identity as a trans gay man, my relationship with my boyfriend daniel, and my childhood memory loss. i would describe my style as richard-siken-esque, so if you like his writing, i recommend checking this out.
if you cannot afford this pdf, i have also posted all of these poems on my twitter. the only one not posted on there is day 20, because it's slightly 18+.
if you've enjoyed my poems, either through this book or on twitter, please leave a five star review! it really helps me out. <3
Purchase
In order to download this book you must purchase it at or above the minimum price of $10 USD. You will get access to the following files:
my body is performance art.pdf
2 MB