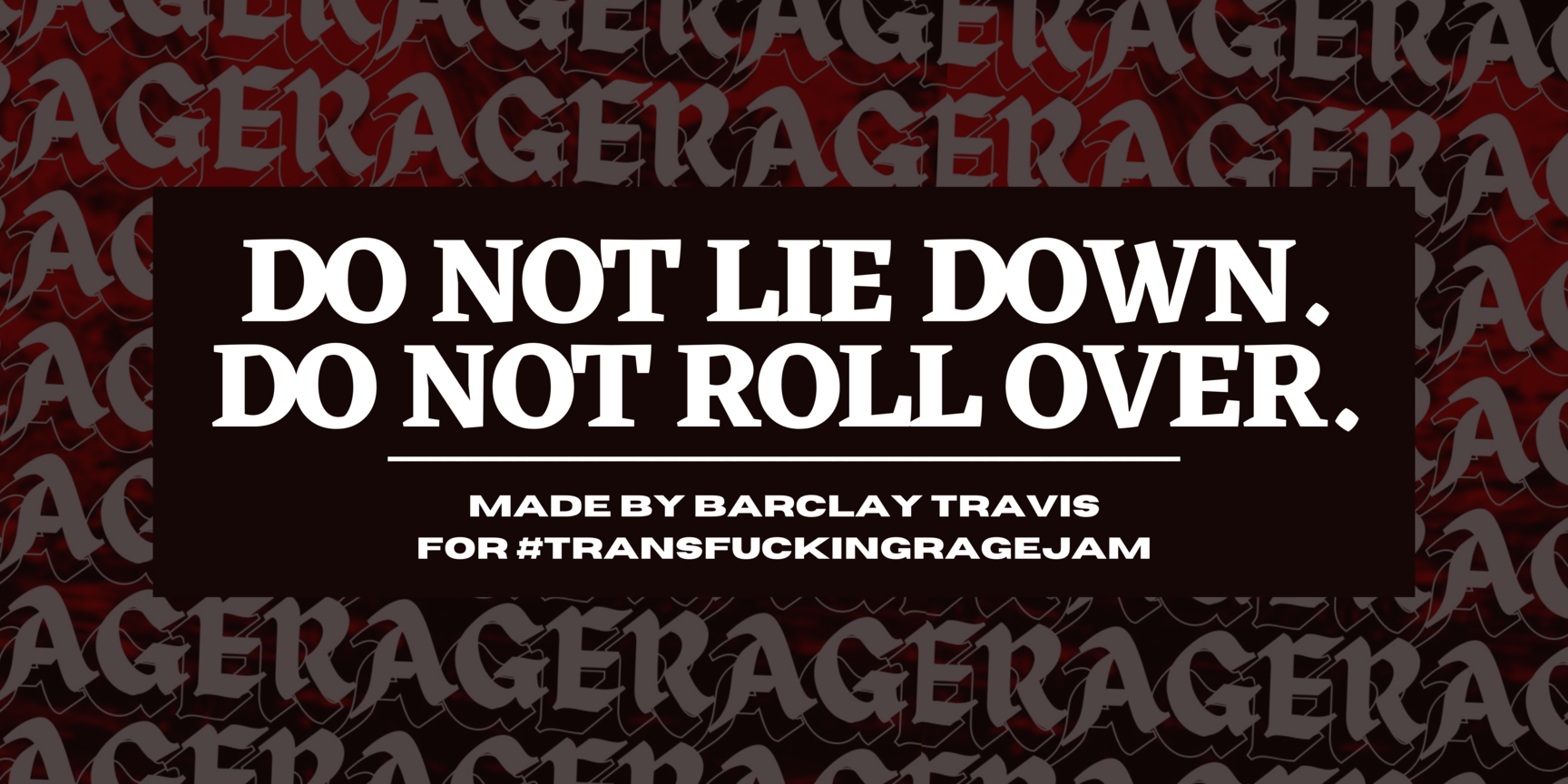 DO NOT LIE DOWN. DO NOT ROLL OVER.
DO NOT LIE DOWN. DO NOT ROLL OVER.
The people in your life do not see you how you are. You know this because you experience it every day. Each time you interact with someone, it is a gamble whether or not they see you the way you see yourself. They will never truly understand, but sometimes they will try.
Only sometimes.
This is a game about how far you get into knowing someone before their true colors are shown.
----
"Do Not Lie Down. Do Not Roll Over." is a solo journaling game about how treacherous it is to be a trans person interacting with cis people on the daily, about how easily trust and comfort becomes betrayal when you are transgender, about how casually you will be disrespected. It is also a game about the inherent frustration that comes from experiencing this.
"DNLD.DNRO." was made for the #TRANSFUCKINGRAGEJAM, run by stargazersasha. I encourage you to look at the other games made for this jam and always support trans artists.
Purchase
In order to download this game you must purchase it at or above the minimum price of $5 USD. You will get access to the following files:
DO_NOT_LIE_DOWN._DO_NOT_ROLL_OVER.pdf
4 MB
Community Copies
Support this game at or above a special price point to receive something exclusive.
Community Copies
If you are unable to afford a paid copy of this game, please help yourself to a free copy! Especially here for trans people, but I'm not a cop or whatever, so do what you will.
(Every purchased copy of the game will add another copy to this pool, and each additional tip of $5 will add another on top of that.)

Comments
Log in with itch.io to leave a comment.
beautiful, brutal, masterful. thank you for writing this